Making quick work of laundry pile is important, especially for busy households. To keep the constant flow of work, school and everyday clothing that soon accumulates in every home requires a washing machine that can keep up with you. However, the ideal machine also needs to balance great results with economical performance.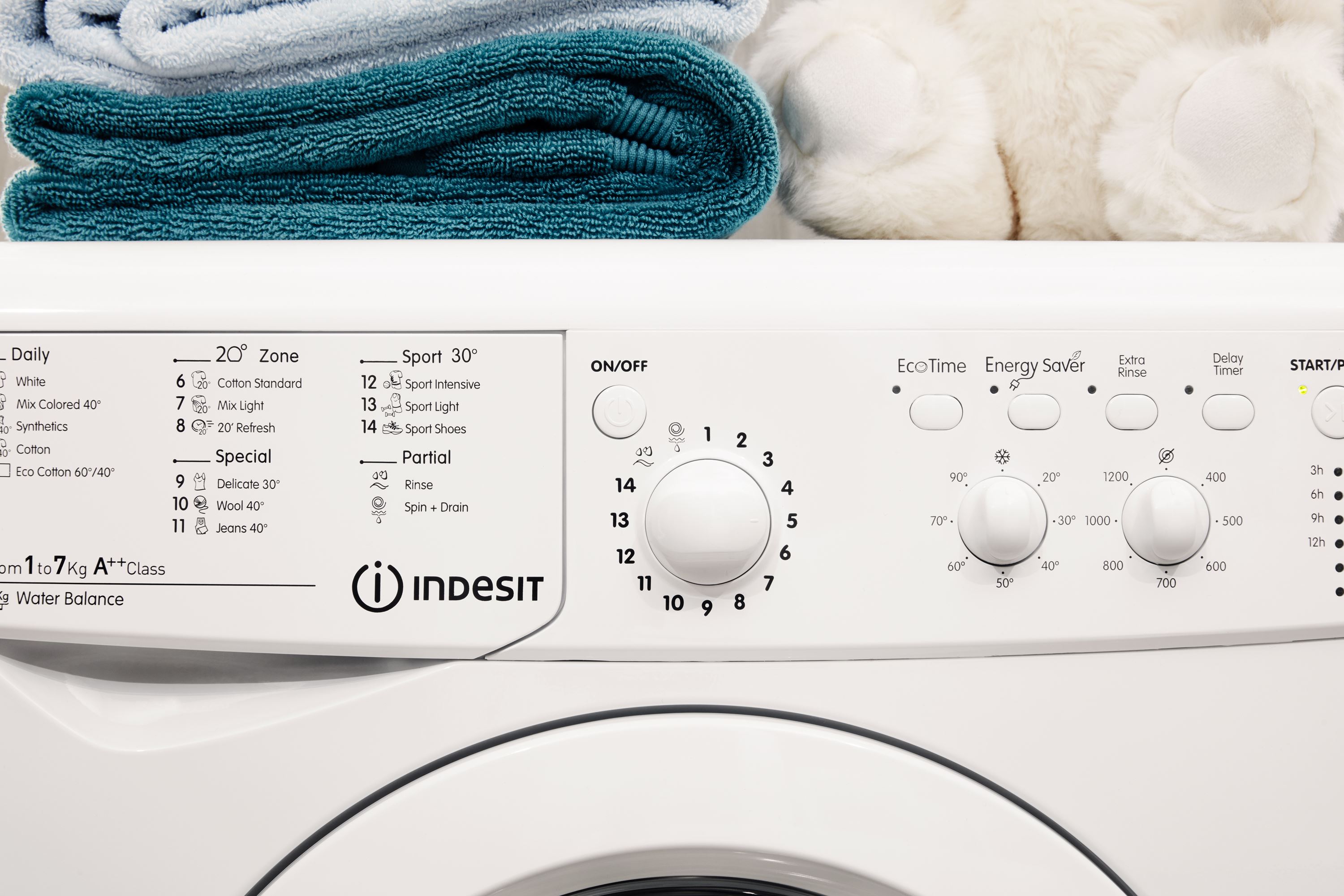 Helping you keep on top of both your laundry and your energy bills is the Indesit EcoTime IWE 71252 washing machine. Created with an impressive 7kg capacity and multiple wash programmes, this latest appliance is ready for your laundry no matter and knows the perfect way to get your clothing clean.

Built-in washing modes include Sports, using a combination of drum rotation and water saturation to remove the most common dirt and odours found in activewear whilst keeping the unique characteristics of the fabric preserved. This Indesit model also has a dedicated Shoe cleaning cycle, perfect for rejuvenating your favourite comfy pair of trainers. Working together both these modes make this model ideal for sports lovers and those who love being active.

For every day this Indesit model is also equipped with perfect modes, including a Baby Wash. This more gentle wash not only keeps your child garments fresh and soft but also removing the most common stains and allergens.

Even with the wealth of options available for washing your laundry, a great washing machine should also be economical. This latest Indesit model is not only rated A++ for energy consumption but also comes equipped with clever technology to reduce waste. The in-built Water Balance Technology adapts the amount of water used in each cycle to ensure it only uses what is needed, helping keep your bills down and making your home that little bit greener.
To find out more about this Indesit Washing Machine contact us at Nailsea Electrical, with flexible delivery options in the Bristol area. Call us today on 0117 924 6002, or if you wish to find out more about the Indesit Range visit our website for more information.